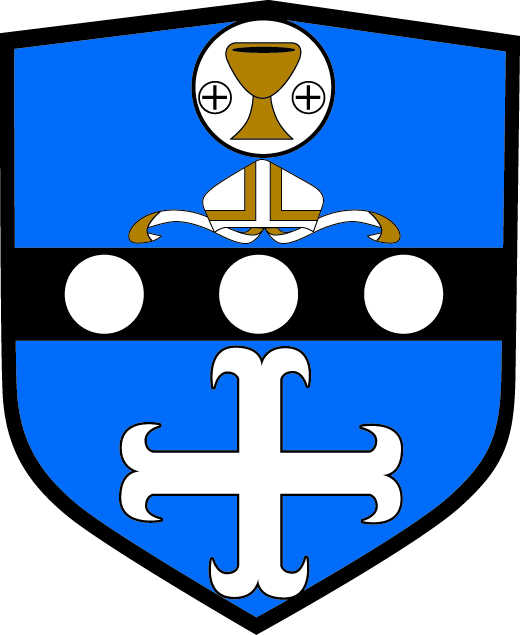 As Sunday and Weekday Masses are now being celebrated, there has been a steady increase in the number of people who are attending. So far, there has been a positive response to the precautions of placing donations in the basket at the end of Mass, using face masks and hand sanitizer, and maintaining safe distances.
Most parishes are reporting that family members living in the same house are coming to Mass and are happy to be able to sit together. The sound of voices is softer because of face masks, but many of said it's so good to be praying with others in church on Sunday!
Some pastors and even Bishop Mark's office have reported that people are still asking if the dispensation from the obligation to attend Mass on Sunday remains in effect. The answer is yes, but some are wondering how to observe that practice.
Attending Mass on Sundays and Holy Days of Obligations is one of the precepts of the Church. It is a serious obligation and personal responsibility to honor the Lord on those days. It's an important way in which we observe the Third Commandment of the Decalogue. As the Catechism of the Church reminds us (n. 2181), it is a serious obligation since the Sunday Eucharist is the foundation and confirmation of all Christian practice.
It's also part of Church practice that a person who is ill or who is in danger of becoming ill by attending Mass is excused. That is why the diocesan directives from the beginning of the response to the Coronavirus has been to caution those who are ill or at risk to stay home. That precaution remains in effect. At the same time, a person is also excused from the obligation if they need to stay home to care for small children, the elderly, or someone who is sick.
Bishop Mark has not lifted the dispensation from the obligation to attend Mass on Sundays and Holy Days during this pandemic. From the outset, he asked everyone to be prudent and following the precautions announced by public health officials. That prudence should also impact the choices that people are now making. If you are well enough to visit stores and restaurants that are reopening (while still requiring masks and safe distancing), what does that tell you about the importance of Sunday worship?
Think about it and pray about it. When it comes to our weekly day of grace and rest from other things, be prudent. And if it's any help in deciding what to do, we have heard a lot of people say how being able to pray and worship with their parish family in church, and to receive Christ in the Holy Eucharist, has been a huge source of strength. As one person remarked, "It makes me feel normal again."
Excellent content provided by https://www.dioceseaj.org/.