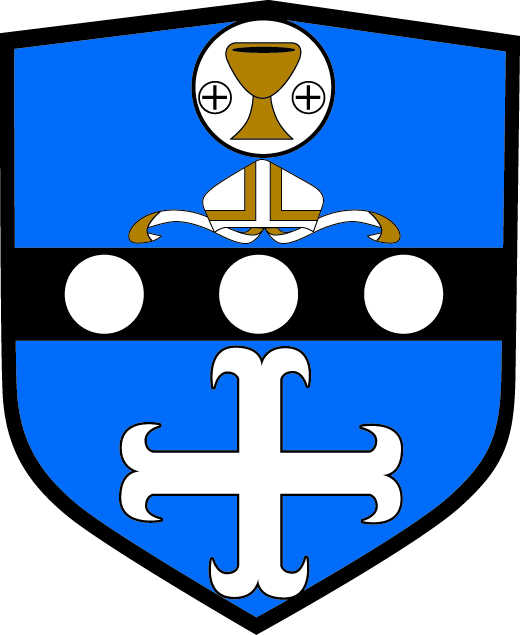 Bishop Mark has announced dates to resume the Sacrament of Reconciliation, the distribution of Holy Communion and the public celebration of Mass in the Diocese of Altoona-Johnstown.
According to the Bishop's directives, issued on May 20, 2020, priests may resume the public celebration of Reconciliation beginning on May 23, 2020.
The Distribution of Holy Communion to the faithful may begin on June 1, 2020, while continuing the celebration of private Masses.
The celebration of public Masses may resume on the weekend of June 13-14, 2020.
All clergy have received the directives below from Bishop Mark, parishioners will receive further updates from their parish.
Bishop Mark asks the faithful to continue being patient as the sacraments are made available, and he assures parishioners that the appropriate training measures and safety precautions will occur.
"We rejoice at the progress being made, and we continue to pray for one another in the days ahead," said the Bishop.
RESUMPTION OF PUBLICLY SCHEDULED CONFESSIONS
Beginning Saturday, May 23, 2020, pastors and administrators may resume the regular public celebration of the Sacrament of Penance/Reconciliation with these requirements:
In order to facilitate the arrangements that must be made for the Sacrament of Penance, pastors and administrators are authorized to make us of a parish hall, insofar as it may better accommodate the safety measures and make the sacrament more readily available to the people.
Until further notice, people are not to congregate in groups larger than 25, whether inside or outside of a church.
Parishes are advised to have ushers or ministers of hospitality available to assist in monitoring the number of people coming for confessions and assist in guiding people.
Penitents must observe the standard six-foot physical distancing while waiting.
Penitents should wear face masks while waiting their turn for confession.
There should be an impenetrable physical barrier, perhaps of glass or plastic, between the confessor and the penitent. Otherwise both confessor and penitent will either have to observe physical distancing or wear appropriate masks or face shields.
If stations for confession are arranged in an outdoor setting, penitents should remain in their vehicles or other personal space and not congregate in groups larger than 25.
Unless a ready exchange of fresh air is possible, confessionals should not be used; other open spaces in a church or outside in open air are preferred to enclosed confessionals.
Depending on pastoral need, some provision should be made for providing the option of confessing anonymously or face-to-face. This may be accomplished by a linen cloth that can be draped over the glass/plastic divider, or by the confessor facing away from the penitent; keeping in mind the need to hear and to be heard.
Areas in the church and/or portable confession screens must be cleaned and properly sanitized after confessions are concluded for that scheduled time.
The secrecy of confession should be carefully observed.
Priests should be extra zealous/generous in their time commitment as confessors and solicitous to penitents who may be burdened not only by sin, but emotionally by the challenges that everyone has encountered in recent times.
A suitable penance at this time is to have the penitent pray for an end to the Coronavirus pandemic and for the intentions of all who are afflicted or otherwise affected.
Parishes should cooperate in scheduling times for confessions in order to reach out to as many penitents as possible.
The schedule is to be communicated within the parish and shared with neighboring parishes. A copy of the confession schedule should be sent to Tony DeGol, Secretary for Communications so that information regarding the sacrament can be updated on the diocesan website and social media.
Confessions should be scheduled at different times (morning, afternoon, evening) to allow more people to receive the sacrament.
Priests who need additional help with confessions should seek assistance from neighboring priests, even to the extent of arranging for multiple priests to be available at the same time. However, no penance services are to be arranged. Only individual confessions are to be heard.
DISTRIBUTION OF HOLY COMMUNION AND PUBLIC CELEBRATION OF MASS
Pastors and administrators may begin the distribution of Holy Communion to the faithful on June 1, 2020, while continuing the celebration of private Masses.
Beginning June 14, 2020, the Solemnity of the Most Holy Body and Blood of Christ (Corpus Christi Sunday), pastors and administrators may begin the public celebration of Mass while continuing the Distribution of Holy Communion according to the same directives.
Changes to these directives may occur based on the further spread or mitigation of COVID-19.
All are reminded that the Christian faithful are not obliged to participate at Mass on Sunday due to the circumstance of the Coronavirus pandemic and this remains in effect until further notice.
Everyone is strongly urged to view the celebration of Sunday Mass on TV, or via the Internet, whether live or pre-recorded.
Private celebration of Mass refers to the sacred liturgy when the faithful are not present and therefore do not participate.
Public celebration Mass refers to the sacred liturgy when any number of the faithful participate, i.e., are physically present and engage in the parts for the people.
By the general laws of the Catholic Church, priests are not permitted to celebrate Mass no more than twice a day on weekdays and three times a day on Sundays and Holy Days of obligation.
The current circumstances and logistics may require fewer Sunday Masses than are normally scheduled.
The total number of persons to be allowed inside a church at the same time is limited to 25, and must be observed at all times. Any change in this number in general will be communicated to all the parishes. Requests for any exceptions regarding this number for any reason are to be directed to the Vicar General.
In addition to the priest celebrant(s), and deacon, a song-leader/psalmist, reader/lector, and 1 altar server (either adult or young person) may be present in the sanctuary.
The altar server is not to hold the Missal for any of the prayers of the Mass. An ambo should be placed in front of the presider's chair to hold the Missal or the priest should pray the prayer at the altar.
The collection of monetary offerings from the faithful must be arranged so that no baskets are extended to the people by ushers or by passing baskets by the people.
There is no presentation of the gifts of bread and wine. These gifts are to be at the altar prior to the start of Mass.
There is no sign of peace offered, with the exception of saying to one another, "Peace be with you," without removing one's face mask.
The celebrant does not wear a mask during the Mass, except during the distribution of Holy Communion.
The song-leader/psalmist and reader/lector are to wear a mask, except during the time they are speaking or singing.
A bowl with soap and water and hand sanitizer must be available at a side table in the sanctuary to be used at any time circumstances require it (e.g., inadvertent physical contact with another person).
All hymnals, misalettes, and other printed materials must be removed from the pews.
Parishes may prepare a song sheet or other worship aid that must be discarded after each Mass or taken home by individuals.
The physical distancing for seating in the church as arranged by parish staff is to remain at all times. It is possible for related persons residing in the same home (e.g., husband and wife) to be seated together without physical distancing from each other. However the distance from other persons is to be observed. No one is permitted to remove or alter the markings that establish safe physical distance.
All persons entering a church must wear a mask and observe the distancing protocols.
For Masses when no more than 25 members of the faithful are present, Holy Communion may be distributed at the usual time of the liturgy.
The priest, assisted by other ministers, shall prepare the ciboria used for distribution of Holy Communion for those who await outside the church.
Pastors and administrators should ensure that a sufficient number of hosts are to be consecrated at any Mass throughout the week, keeping in mind that arrangements should be made for Holy Communion to be brought to the homes of shut-ins, elderly, or anyone who is at greater health risk if exposed to COVID-19, etc.)
There is no final/recessional hymn. At the conclusion of the Mass, the celebrant (together with other ministers) will proceed to pre-arranged stations at the doors of the Church for distribution ofHoly Communion (see below).
Those who approach Holy Communion should be properly reverent and disposed, keeping in mind that celebration of the Sacrament of Penance/Reconciliation has been restored in the diocese.
Those who come to receive Holy Communion are encouraged to have participated in a broadcast, streamed, or recorded Mass insofar as possible. Otherwise, they are encouraged to read the Scripture readings for the Mass of the day before receiving the sacrament. They should privately pray the Our Father just prior to receiving Holy Communion.
Holy Communion should be distributed during published periods of time to accommodate communicants. This schedule should include times in the morning, afternoon, and evening.
Holy Communion is to be distributed at the church doors or other locations outside of the church. This is to avoid having more than 25 persons gathered inside a church at the same time.
While waiting to receive Holy Communion, everyone must observe physical distancing and use a face covering.
Stations for the distribution of Holy Communion must be arranged in order to facilitate proper distancing.
Arrangements should be made to have sufficient ushers/ministers of hospitality to direct people to the Communion stations. Moreover, it is advised that an usher or other attendant be at every Communion station.
Care should be taken not to create a hazard by putting Communion stations in the same place where automobiles are parked and will try to enter or exit where people are walking or waiting in line.
A suitable number of clergy and extraordinary ministers will be needed and trained in regard to these directives.
Communicants should sanitize their hands before receiving Holy Communion. The parish should make provision for this near each Communion station.
Communicants should receive Holy Communion in the hand if possible.
If Holy Communion is received on the tongue or on the hand and inadvertent contact with a person's face, tongue or hand occurs, the minister must immediately stop and properly disinfect his/her hands before continuing.
All Ministers of Holy Communion should wear masks or face shields.
Ministers of Holy Communion should be spaced so that physical distancing is observed in any location where distribution takes place.
Tables, corporals, and hand sanitizer, disposable wipes/paper towels must be available for all ministers of Holy Communion.
In the event that a Minister of Holy Communion needs to sanitize his/her hands, the ciborium should be placed on the table, covered by a corporal or purificator, followed by washing and/or use of the sanitizer.
In addition to Clergy, Extraordinary Ministers of Holy Communion, using appropriate precautions (mask, face shield, etc.), may distribute to people in their homes, while always maintaining the necessary distancing.
Home visits to the sick, shut-ins, and elderly who are potentially more vulnerable to illness if they are out in public, are encouraged. Family members who reside in that same home or those who are there as care-givers may receive Holy Communion during the same arranged home visit.
Parishes should designate one or more persons (e.g. deacon/extraordinary minister) who will arrange for filling the individual pyx used to bring Holy Communion to those who are at home.
If a Minister of Holy Communion is at risk due to age, physical infirmity, or chronic illness, he/she should be considered exempt from exercising this ministry.
Excellent content provided by https://www.dioceseaj.org/.